Nishman After Shave Cream & Cologne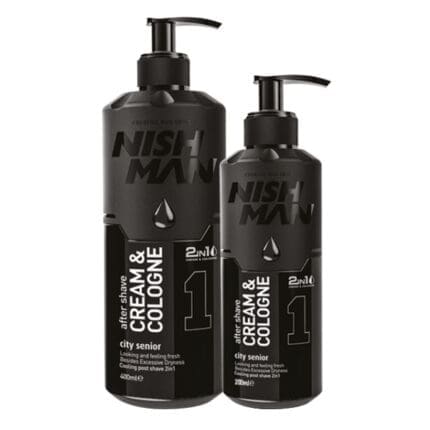 Reduces skin dryness.
Suitable for all skin types.
Rich, creamy and easily absorbed.
Protects the skin with two layers.
Protection against razor irritation.
Protects from irritation and redness.
Refreshes and moisturizes the skin.
Relaxing feeling with long-lasting refreshment.
Its scent lasts for hours.
Contains allantoin, which protects against skin irritation.
Keeps the skin moisturized and protects all day.